Date & Venue
Monday, 10 February 2020, 10:00am
EF122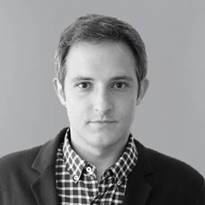 Abstract
The atomic force microscope (AFM) is a versatile tool that can operate in contact or dynamic mode on metallic, semiconductor, insulator or biological samples in liquid, air and vacuum environments. The sensor and the operational mode of an AFM must be selected a priori before each experiment. This selection determines the sensitivity to the forces. During the last years, new sensors and AFM components have been developed to increase the level of sensitivity. Here, we analyse the latest advances in AFM to achieve the best resolution in liquid and vacuum environments. We apply them in two different systems. In liquid, we study the structure of solid-liquid interfaces with high resolution on hydrophilic and hydrophobic surfaces. In ultra-high vacuum, we reveal the chemical structure of organic species by using CO-functionalized tuning fork sensors at low temperature (5 K) conditions.


Speaker Biography
Dr Daniel Martin Jimenez (Soria, Spain) studied Physics at Complutense University in Madrid. During his thesis, supervised by Prof. Ricardo Garcia, he developed an atomic force microscope (AFM) to visualize solid-liquid interfaces in three-dimensions. As a postdoctoral researcher, he is currently at the University of Giessen, Germany (Prof. Andre Schirmeisen) where he is working with AFM in ultrahigh vacuum and at low temperature conditions for molecular bond imaging. Dr Jimenez is currently a visiting postdoctoral fellow at the University of Newcastle as part of a newly established collaboration with the University of Giessen, funded by the German Research Foundation (DFG).